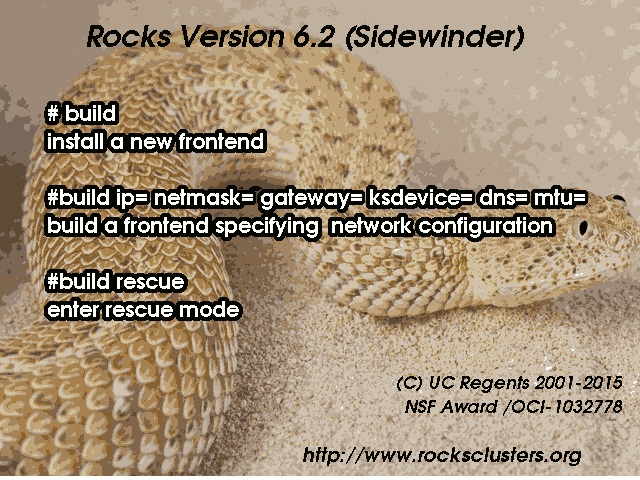 The latest update of Rocks codename Sidewinder is now released. Sidewinder is a 64-bit only release and is based upon CentOS 6.6 The Rocks-supplied OS rolls have all updates applied as of May 10, 2015.
Please see the Downloads Page to get started.
Release notes are available
Support for ZFS has been updated to version 0.6.4.1.
HTCondor roll (former Condor) is at release 8.2.8
Also included is support for perfSONAR, where cluster builders can decide to install the full GUI (recommended for a standalone perfSONAR host) or just the command tools. Customizing what is installed for perfSONAR gives four attributes that control which elements of perfSONAR are installed on hosts.
New to 6.2 is the ability to reconfigure the fully qualified domain name of your cluster (FQDN). There are some caveats to the process.
When building a frontend on networks with jumbo frames, the cluster builder can specify the mtu on the "build" command line.
You can visit Rocks source code github