Rocks 6.1.1 (Sand Boa) is now available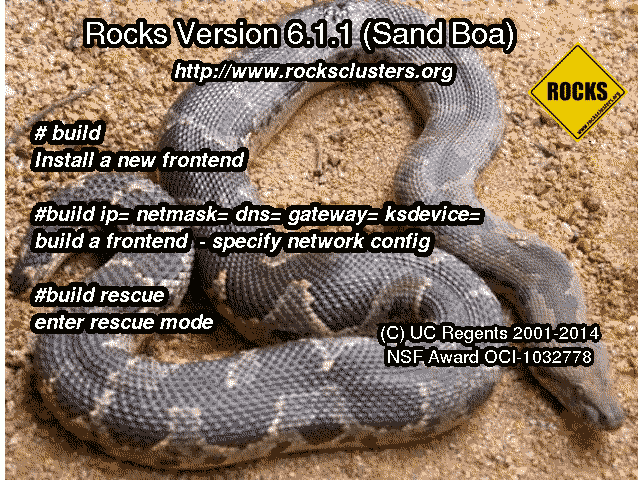 The latest update of Rocks codename Sand Boa is now released. Sand Boa is a 64-bit only release and is based upon CentOS 6.5. The Rocks-supplied OS rolls have all updates applied as of April 14, 2014. This includes updates for the OpenSSL Heartbleed.
Please see the Downloads Page to get started.
Many thanks for all those who beta-tested this version of Rocks. Special thanks to John Zaitseff and Trevor Cooper for their code contributions.